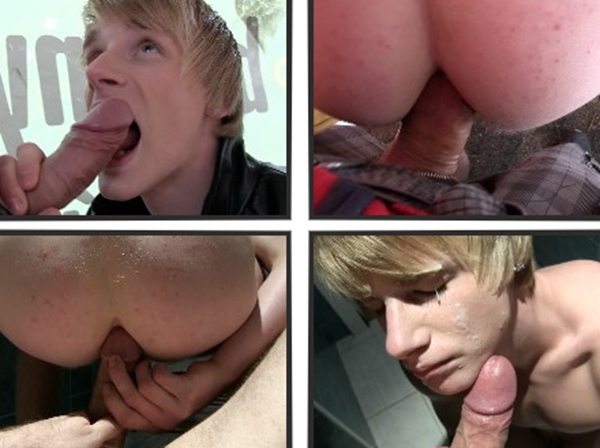 Here is the latest Czech hunter 2 update, so check it out now! We have a very nice blonde guy who pretty much cost me a fortune to shove my cock in his mouth! We have met in a restaurant and at first he was pretty shy, or at least he seemed like it. He acted like he never did it with a guy, but I was pretty sure that he is gay, anyway. He really need some extra cash and he played the expensive card.
It worked out, cause I really like him and I really wanted to shove my tool in his tight ass, so of course that I spent every single cent on him, and I actually liked it. At first, I shoved my tool in his mouth and spank him with the money on his face, while he was licking it. It made me wanting him more, seeing him there on his knees, so I made him turn and bend, just to have access to his tight hole. Look at this blonde guy and how cute he is with all my warm jizz spread on his nice face!
 Enjoy watching this cute guy getting his face jizzed!