We know just how much you love to see outdoor czech hunter scenes and see some lucky guys getting a thick cock in the ass too. So we decided to bring you another outdoor scene with a sexy stud that was all up for some naughty time with our dude and his big and hard cock. We picked him up in the park of course, as he was enjoying a leisurely walk around and relaxing on this warm summer afternoon. Rest assured that it didn't take long for our dude to convince him, as he was getting pretty horny himself and a fuck was just what he was in the mood to do too. Let's check him out in action today with his superb scene shall we?
Our temporary couple made their way slowly to a more secluded part of the park where people don't really roam around that much and where they could have more privacy. Of course, there was still a chance to get caught, but these two love it like that as it makes the whole thing more exciting too. Well, once they settled on a spot, the guy starts to suck off that fat cock with a passion and nearly makes the guy blow his load one time too. After that he also ends up bending over and taking that huge dick in his fine ass as well. Enjoy the czechhunter scene as per usual and be sure that more will be here for you to see next week.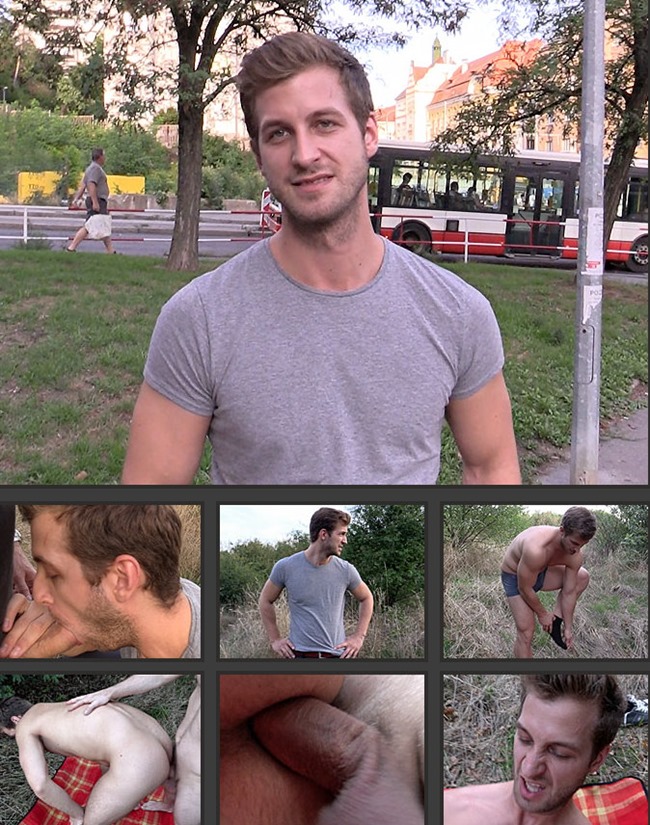 Enjoy watching this hot guy getting fucked in public!